Strategy, Concept, and Art Direction
As a symbol of Nike's investment in raising women up, I was tasked with rethinking the way that we typically image women in their most important item for sport - the sports bra.
The sports bras I was asked to represent in this campaign were quite different in their designs, innovations, and even colors. So I needed to come up with a design strategy and visual solve that would link all of these together. I decided to lean heavily into photo art direction, set design, and casting to help bring this together under one visual narrative. Casting here was incredibly important to bring each of the bras to life in a way that accurately represented the type of activity you could do in it, in addition to the personality of the bra itself. From free-flowing, to intensely supportive, etc.
I also reimagined the way that we shoot our standard product details. Instead of laydowns I decided to shoot the bras on the hands and arms of our phenoms, embracing their personal jewelry, imperfections, and adding a more personal and intimate touch.
Shot by Camila Falquez.
Strategy, Concept, and Art Direction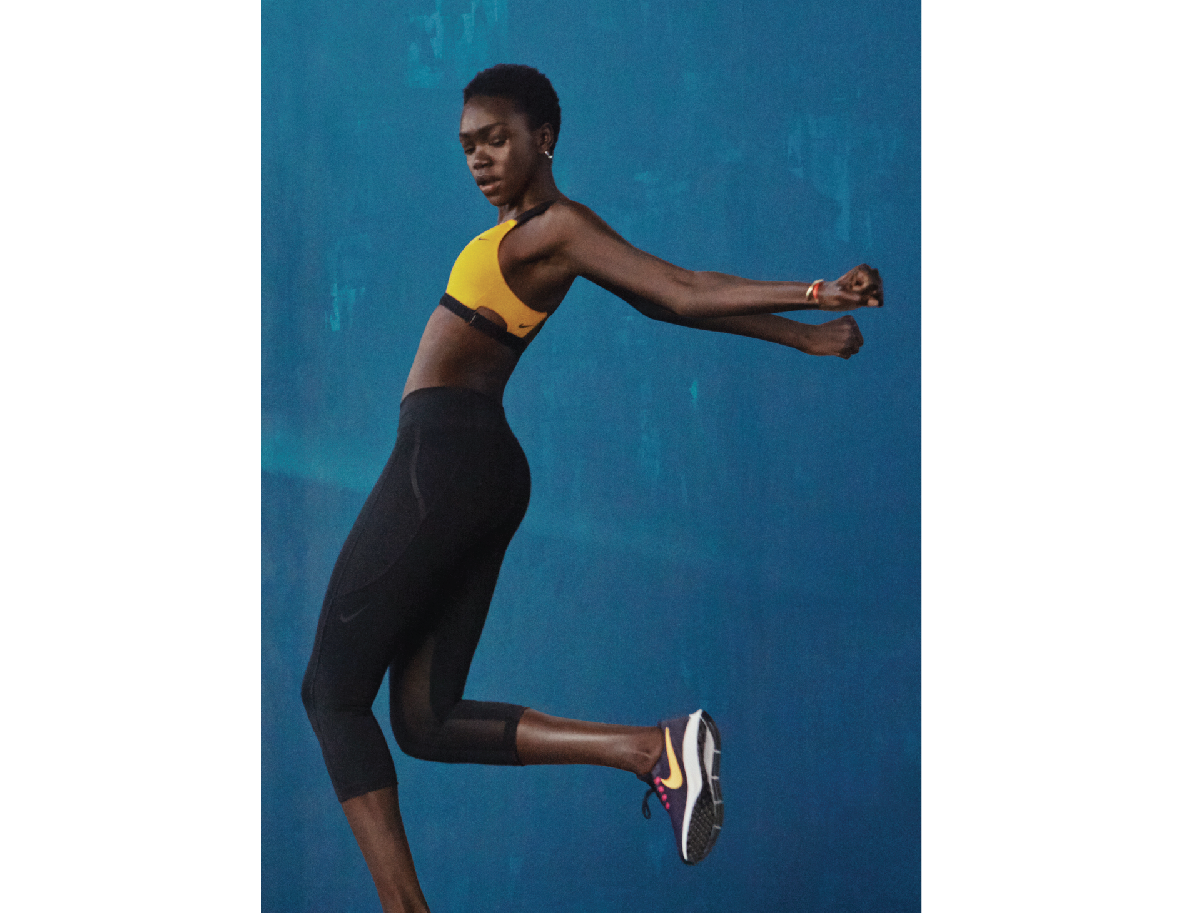 Strategy, Concept, and Art Direction
Strategy, Concept, and Art Direction